633 Peña Drive
Davis, California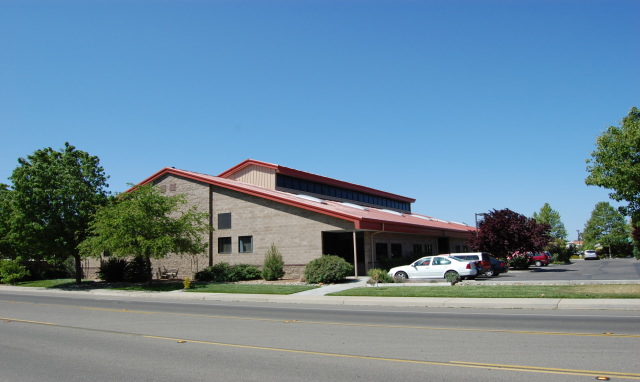 15,000 SF industrial/professional-zoned building
Leased to California Lighting and Technology Center until 2015 with two three-year options.
Located in an area of light industry and commercial development.
Near to University of California Campus.
Easy access to Interstates 5 and 80.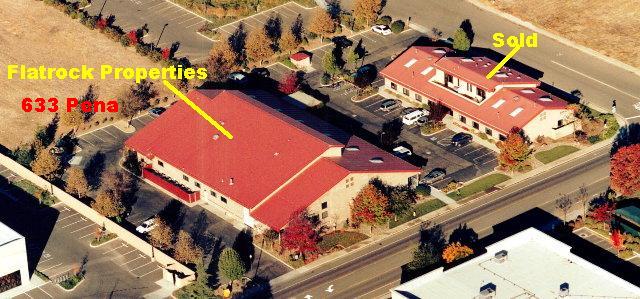 633 Peña Drive
15,000 sq ft footprint
1,400 sq ft mezzanine
12' clearance roll-up door in back (south) of warehouse
High (34' peak) open overhead
Non-loaded split-face block walls
Free-span steel skeleton
R-34 steel/foam bonded pre-enameled roof (API)
1200 amp 208 v 3 phase service
Separately-conditioned computer machine room
Cat-5 throughout w/patch panel in machine room (phone, ethernet, serial)
Separate panel for UPS or conditioned power distribution throughout building
Hydronic floor heating in slab floor
Light industry / professional zoning
Approx 45 parking places
Bicycle racks
Seven restrooms, three showers (including private bath with shower in executive office)
Secondary conference room as part of president's suite
Training/conference room
Main conference room
Employee break room
I-80: 12 miles to Sacramento. 70 miles to San Francisco
2 miles to downtown Davis. AMTRAK station.
Contact:   info@flatrockproperties.org
An unusual, highly functional and attractive building with high ceilings, natural light, efficient and comfortable radiant floor heating with a mix of offices, conference rooms and open space that make this building highly flexible and immediately usable.

In Davis, California, the building is ideally located close the University of California campus and the state capitol but out of the high-danger seismic and flood zones of other California locations. It is close to major interstate highways 5, 50 and 80 and only twenty minutes from Sacramento International Airport but nevertheless, not in a high traffic area.

The building is currently leased to the California Lighting and Technology Center (CLTC) (an industry-funded research and teaching facility affiliated with the UC Davis Department of Design) with favorable terms to the landlords and provides positive cash flow.

Davis and the area including Sacramento provide a highly educated and quality employee source with commuting options including Amtrak, bus, or bicycle. The new and growing industrial park neighborhood is populated by high-tech companies and professionals. Restaurants, cafes, walking/bicycling trails and a park are all within easy walking distance. The neighborhood is safe and increasingly interesting with the Explorit Science Center, a theater, a dance studio, an in-line skating rink, a bakery, a brew pub and a European-style café all within a few blocks.

21 May 2013 -- Webmaster:   bd@brucelinda.net